When Brian Carter started BJ Carter back in the early 60s, he was big on three things: "do it once, do it right", loyalty and great communication.
Today, Brian's son, James, is at the helm, heading both BJ Carter Builders and Insulators, and Envirowool®, its fully-owned subsidiary. It may be more than 50 years later, but those founding values still remain a cornerstone of our team's approach, and, we reckon, lie at the heart of why we're one of Southland's longest-serving building and insulation firms. Read more
We were one of the first specialist insulators in Southland three decades ago, and have since insulated literally hundreds of residential and commercial properties to the very highest standards.
In every job, large or small, we take on at both Envirowool® and BJ Carter, James personally oversees each project from start to finish. If there's a problem, a concern or a question, all our clients have a direct line to James to get what they need immediately. We put as much effort and care into building great relationships as we do building and insulating structures.
On the building front, we specialise in new homes, including design and build, renovations and alterations, joinery, maintenance, as well as light commercial work. What we don't do is "build by numbers"- we work carefully with every client to ensure their unique vision is brought to life, and there's no template for that.
All of our tradespeople have been carefully handpicked, not just for their construction know-how and building talents, but their attitude, integrity and strong work ethic. As a result, our team has a long tradition of punching well above its weight in terms of accolades, including several regional and national awards for projects ranging from family homes and renovations to commercial developments.
As part of our commitment and passion, we have always been members of, and actively involved in, Registered Master Builders, as well as regularly taking on apprentices, to help and develop our industry and our business.
Perhaps the biggest compliment we receive is the repeat insulation and building business we gain from our family of clients, who come back to us, project after project, generation after generation.
Looking back to 1961 when the foundations of BJ Carter were laid, a lot has changed in how homes and buildings are designed, built and insulated.
The structures may have varied, but the driver in our insulation and building work is the same today: Commitment – commitment to craftsmanship, commitment to quality and commitment to superior client care.
A "Buy NZ Made" Member and Brand Partner to the "Campaign for Wool", of which HRH Prince of Wales is Patron, Envirowool® is wholly Kiwi owned and operated, and proudly uses 100% New Zealand wool. Aside from its quality, by using our country's product we – and you – are supporting Kiwi enterprise.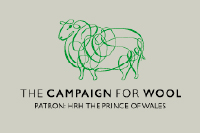 Our wool is sourced largely from Melrose Station, South Otago, and we work closely with owners Peter and Joy Wilson, together with scientists and other insulation experts, to ensure the wool hand-picked every season is of the very best standard and mix for the job. The quality of Envirowool® is testimony to the support we've received from many quarters – invaluable knowledge and backing shared by wool experts, scientists and other industry advisers and bodies.
As Brand Partner, we're delighted to support the Campaign for Wool, an international initiative driven by HRH Prince of Wales to remind us all of the unique properties of a natural fibre that man-made alternatives can't replicate. Research commissioned by HRH The Prince of Wales, who himself is the United Kingdom's most significant sheep farmer, suggested that wool and its outstanding characteristics had been forgotten due to the rise in popularity of synthetic fibres and the rush to embrace all things new. As a serious environmentalist, the Prince believes that the natural, sustainable and highly technical abilities of wool can offer fashion, interiors and the built environment a host of superior benefits, while helping to care for the planet.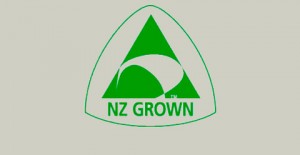 We're also a "Buy NZ Made" Member – a great fit for us, as we're a Kiwi business through and through, owned by Kiwis, using 100% New Zealand product. With its iconic triangle tag featuring the Kiwi, the message behind the Buy NZ campaign is pretty well-known – celebrating and supporting the businesses and products that set our country apart, both nationally and internationally.
At Envirowool® and our parent company, BJ Carter Builders and Insulators, we are constantly honing our skills and knowledge through a comprehensive training and professional development programme, complemented by our involvement with leading professional industry groups.
We are also passionate about safety, and invest heavily in safety procedures on all of our Envirowool® Insulation sites. Every year, we attend national conferences, seminars, workshops and training courses, covering everything from the latest trends in design and product development, to first aid and ensuring we're up with the best building practices. Read more

Master Builders Member
Long-standing members of the Registered Master Builders' Federation, we provide our clients the added reassurance that we have surpassed all the federation's strict criteria for our workmanship, business standards and our client care.
As federation members, we offer you:
• A proven track record in building and business
• Master Build Guarantees on residential work (with a contract price $25,000 and over)
• Consumer-friendly building contracts
• Formal investigation and complaints settlement procedures
• Full support and back-up of the local Registered Master Builders Association and national federation
For more information on Master Builders, check out: www.masterbuilder.org.nz

Licensed Building Practitioners
Our competence in building design and construction has also been formally recognised under the Government's Licensed Building Practitioners' Scheme. After formal assessment under the programme, BJ Carter was awarded licences in design and carpentry, as well as achieving "Site 2" accreditation to oversee and co-ordinate everything from single-level dwellings to complex, multi-storied projects. As well as endorsing licensees, the scheme also provides clients with a formal complaints procedure through its Building Practitioners' Board. For more information on the Licensed Building Practitioners' scheme, visit: www.dbh.govt.nz/lbp
Recycling
Our recycling programme has seen us reduce waste by nearly 75 per cent. All of our waste materials, including paper, plastics, steel and wood, are carefully separated and recycled wherever possible.

Site Safe
Our commitment to maintaining a safe workplace saw us join up with Site Safe New Zealand, an industry organisation committed to promoting a culture of safety in the construction industry. Through our affiliation, our team's workplace health and safety practices are regularly audited and assessed, and we have access to Site Safe's full array of tools and training to maintain a safe building site. You can learn more about Site Safe New Zealand at: www.sitesafe.org.nz